A few hours ago Google has released an updated version of its Google Search app for Windows Phone. The new app is already available for download everywhere.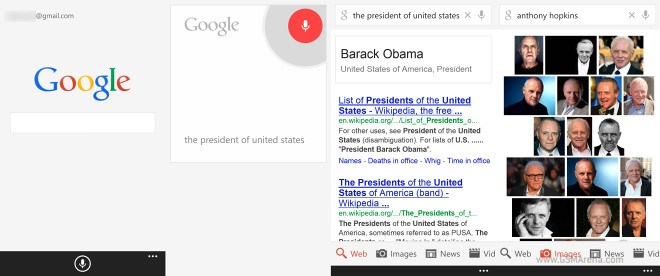 The update brings better interface with instantly displayed voice commands, improved Google Images browsing, sign-in option and bug fixes.
It's quite unusual to see Google updating or releasing anything on Windows Phone. Since the Windows Phone dawn Google has stated the company has no interest of bringing its services to the platform. The search giant even forced Microsoft to remove its in-house developed YouTube app, because of some kind of violation of the usage terms. Now the Microsoft's YouTube app is just an HTML5-based web app.
Anyway, the Google Search has just gotten better, so if you are using it on a regular basis, now is a good time to update it.