Google has updated its Translate application for the iOS platform. The latest version of the Google Translate for iPhone and iPad now comes with a couple of new features that were previous available only on the Android ecosystem.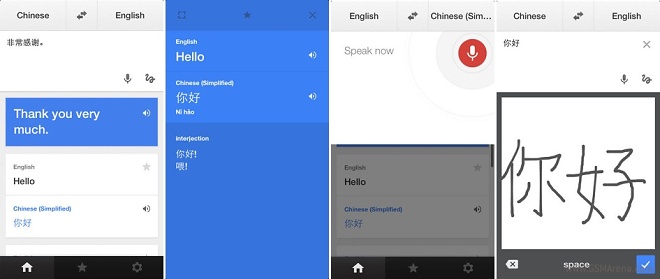 Google Translate for iOS now comes with a re-designed user interface to compliment the new iOS 7 OS. Furthermore, the app now supports handwriting inputs, which allows you to write words with your fingers to enter text for 49 different languages.
Lastly, the latest update also brings translations for seven new languages that include Bosnian, Cebuano, Hmong, Javanese, Khmer, Lao and Marathi.
The updated version of Google Translate for iOS can be downloaded from the source link below.