Last week, Google started pushing out a new update for the Gmail app on Android. One of the changes was a new conversation view with card-based design and some other visual changes, along with improved sync and outbox behavior. But what you don't see yet is that the app is now ready to support ads, which should be coming in the future.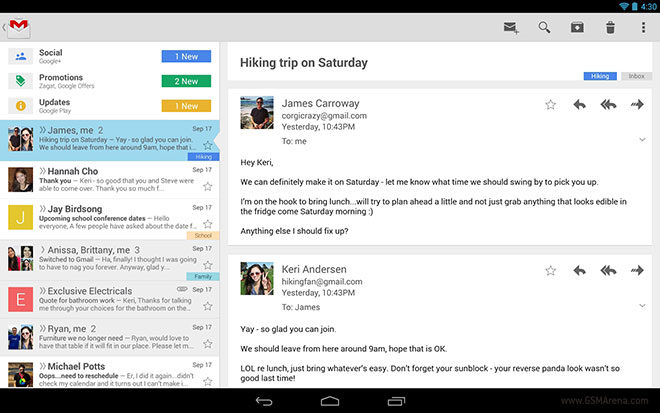 As Android Police found out in their APK teardown of the latest version, there are multiple references to ads in the code of the app. It's unclear what the ads will look like in the app; on the website, the ads appear above your mail or if you use the new inbox view with tabs they appear in the Promotions tab like an email.
The stock Android experience has mostly been ad-free so far, with the exception of the YouTube app. With Google being an ad company and now having a large install base in the form of Android, it was only a matter of time before the ads started appearing in other places. It remains to be seen how these ads are displayed and if they will be annoying enough for users to start looking elsewhere.