Google continues its offensive on the social networking world with a new photo sharing service called Photovine. Today they've released a quick teaser video (it used to be just a two line description and a mockup image), which gives us a basic idea of what the service will be about.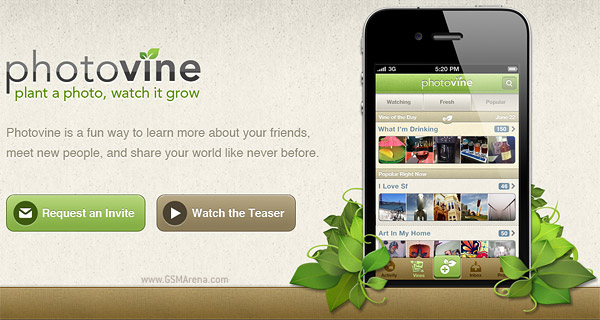 The tagline of Photovine is "Plant a photo, watch it grow" – basically, you post a photo with a two or three word description. Then other people send back photo requests of their own on that topic.
It's not clear right now what social networks Photovine will support. Google Plus is almost a given, but maybe the big G will connect their new service to Twitter and Facebook too.
Here's the demo video, see what you can make of it:
Google should start sending out invites to Photovine later this month – you can request an invite from the Photovine website.
So, what do you think of the upcoming service? A great new idea (that Google acquired by buying Slide) or another one of Google's social experiments that won't last long?