When Google announced the Chromecast at their event a couple of days ago, the $35 price was low enough for a lot of people to purchase it without giving it a second thought. What made the deal even better was that Google was giving away three months of Netflix subscription to both current as well as new subscribers, which usually costs almost as much as the Chromecast.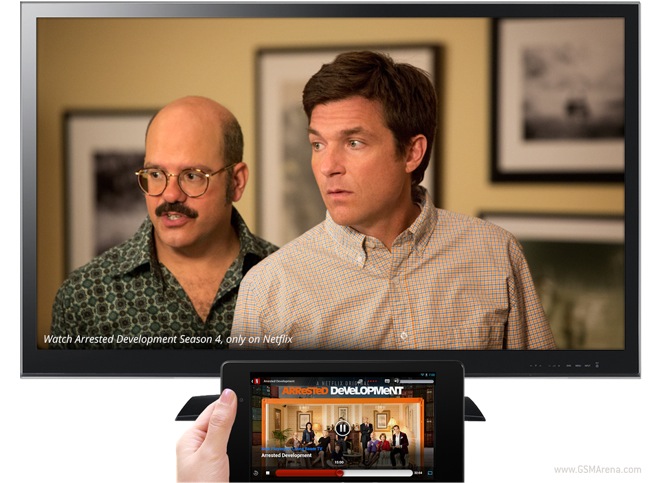 Unfortunately, just one day after announcing the product and the offer, Google has now discontinued it. Google has stated that it is due to the overwhelming demand for the product that they had to withdraw the offer. While the device is still pretty cheap and you can cast Netflix if you're running it in Chrome, the bait and switch tactic might not sit well with some of the potential customers.
In case you're not aware, Chromecast is a new device by Google that let's you watch content from the cloud by plugging it in your television. It's a tiny USB flash drive sized device that sticks into your television and can then be controlled using an Android smartphone or a tablet, iOS devices, Chrome for Mac and Chrome for Windows. You can watch Netflix, YouTube, Google Play Movies and even mirror your current Chrome tab on your TV. More services are expected to arrive in future. Unfortunately, there is no device to device sharing of content, such as in AirPlay, but for $35, the Chromecast is still pretty good value as long as you have a good internet connection.