We eagerly await each Google I/O as it usually brings some exciting new development for Android and Google's other projects. Except this year things will probably be different – the schedule is out and it shows that the keynotes that usually span two days have been cut down to a single 3 hour session.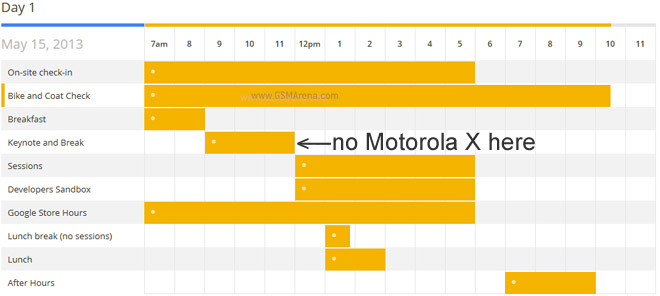 Last year at Google I/O was announced along with Google Glass and the ill fated Nexus Q.
With Glass launching recently, we guess it will be part of the keynote. But we doubt Google will cram in a groundbreaking phone like the rumored Motorola X in what time remains.
Will we at least see a new version of Android? And if yes, how significant will it be – Android 4.2 brought some cool improvements over 4.1 but it's still labeled Jelly Bean as the changes weren't that big.
We'll have our answer in a couple of weeks – the Google I/O keynote starts at 9am on May 15.