We reported last month that Apple will be officially dropping the YouTube application out of iOS with the release of iOS 6 due to the expiration of their license. At the same time Google also announced that they will be releasing their own application for iOS to make up for the loss, and they have.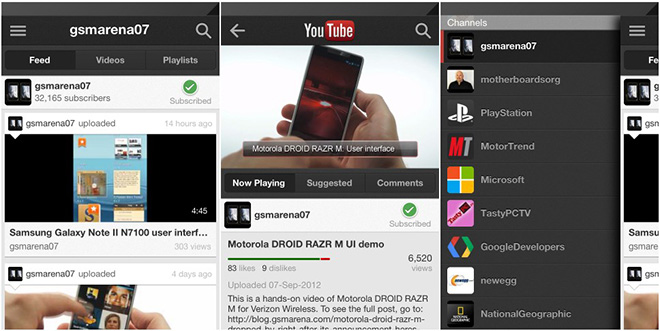 A brand new YouTube application is now available on the App Store and can be downloaded for free on your iPhone and iPod touch. We decided to try it out and see how it fares.
The similarities to the new Android YouTube app become clear once you launch the application. The iOS app features the same wide tiles for videos on your home feed. You can swipe left on the screen to display additional options, such as your account page and all the feeds you subscribed to. Scroll down further and you will come across all the categories on YouTube.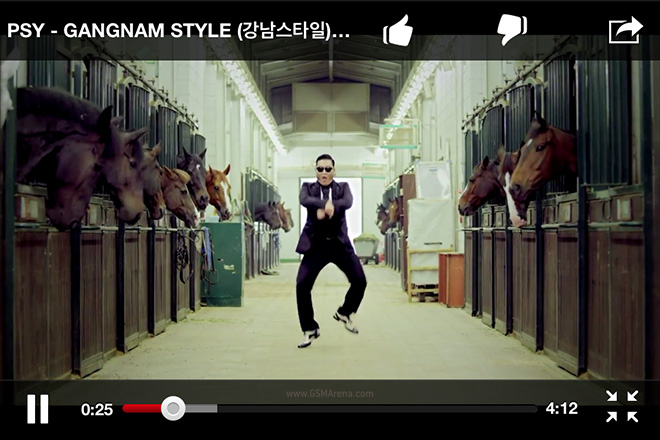 There is the all-important search button in the top right and the application also provides search suggestions as you type. Open a video and again it looks similar to the Android version. You can click on the tabs below the video or swipe horizontally to move between the sections. You can also share the video on Twitter, Facebook, Google+, email or SMS.
Overall, the application seems quite nice but there are two major problems at the moment. First of all, there is no iPad version yet, however, Google has assured that it will be released in the coming months. Secondly, and more importantly, there is no option to upload a video. This seems rather ridiculous and Google has provided no reason nor any tentative dates as to when the feature will be implemented. Hopefully, it will be added in future updates.
You can try the app for yourself by heading to the App Store.