Google has published the Beautiful Design Summer 2013 collection on Google Play and the heap includes 11 beautiful apps with well-crafted design details.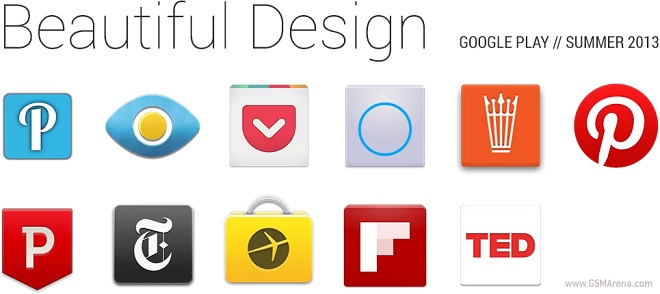 Google has set a very high standard for this category and these applications pay attention to detail, which makes an app truly beautiful, transitions are fast and clear, layout and typography are crisp and meaningful.
The latest collection of Beautifully Designed apps include Pattrn, Pocket, Timer, Eye in Sky Weather, NY Times, Grand St, Pinterest, Press, Expedia, Flipboard and TED.
You can head over to the Google Play Store to download any of these "Beautifully Designed" apps.