Google Play has updated its guidelines for tablet applications and the developers can now show off their tablet apps in a more beautiful and specialized tablet layouts.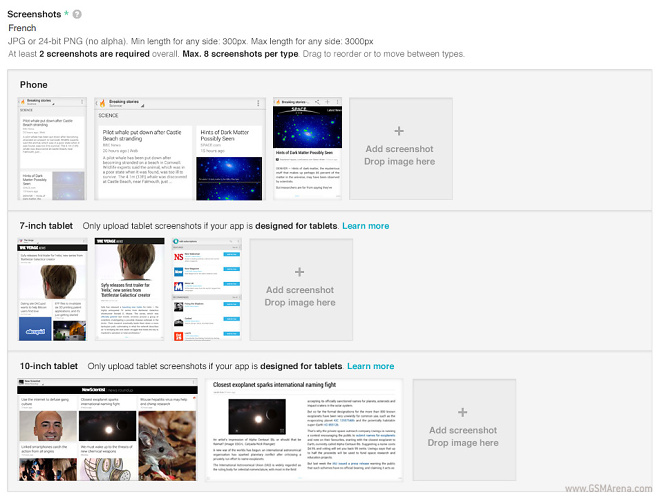 The latest update allows the tablet app developers to upload screenshots of their applications running on 7-inch and 10-inch tablets to the Google Play developer console and those screenshots are shown to users with the devices of the respective size.
Google Play has also updated its tablet app quality checklist, which was published in October last year. The checklist features best practices for creating quality tablet applications and the latest update comes with additional tips and guidelines along with more specific technical checks, which will ensure that the app is properly optimized for tablet usage.
Google will soon start showing tips based on their tablet app quality guidelines directly on its Google Play developer console and the guidelines will be used to help the users discover the tablet specified apps in the Play Store easily.