We recently reported that Google has quietly added support for gift cards in the latest version of the Play Store application for Android but the feature has not been enabled or announced yet. That's because they gift cards themselves aren't available yet.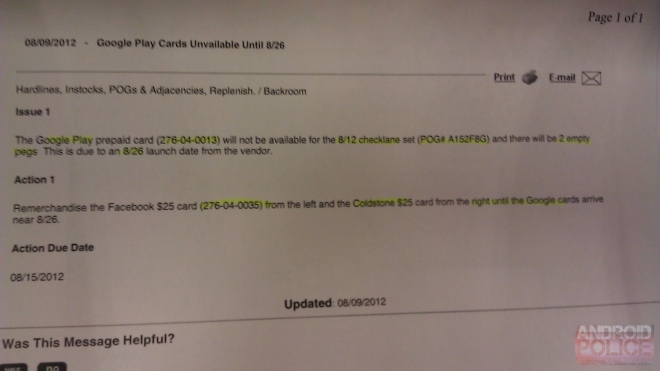 Well, it seems that's about to change soon, as a leaked image from Target is confirming that the Play Store gift cards could be hitting their shelves as early as August 26.
That's the day the gift cards are expected to go on sale. It could happen that Google might officially announce them even before that. We'll just have to wait and see. Too bad these will only be available in the US for a while.