Google is rolling out a new feature to its Google Play store dubbed People. You know how you see your friends' +1s on certain apps in the Play Store? Well now those apps have their separate own tab.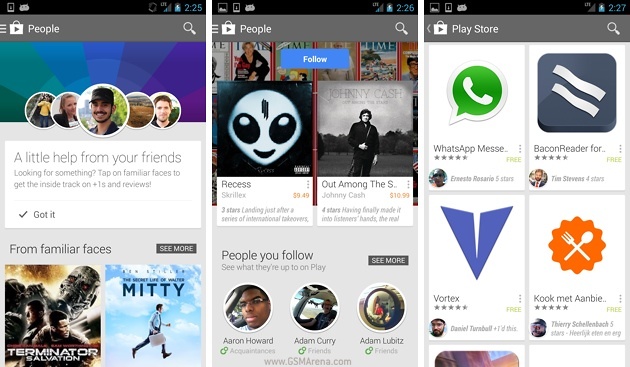 The People tab utilizes Google+'s recommendations in the Play Store in its mobile form and has its very own certain style – shown above. On the web Google Play store you can see the same reviews and ratings by your friends with the "From Familiar Faces" option. The new feature is rolling out as we speak so you might want to check your Play store to see if you have it already.
Play People will not only show app suggestions by your friends – it will also suggest other people you should be following on Google+.