Google unveiled its own music stream service at its I/O event, three months ago. The on-demand service was initial available only in US, but Google has now expanded it to cover 10 more countries.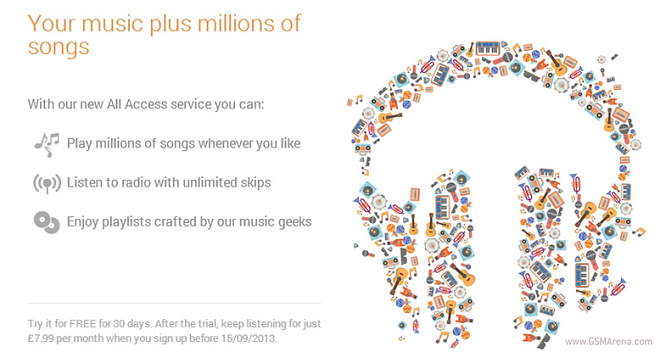 Google Play Music All Access is now available in Austria, Belgium, France, Ireland, Italy, Luxembourg, New Zealand, Portugal, Spain and United Kingdom.
The service will cost you €9.99 a month and will be available on web and mobile platform. However, Google is currently offering a €2 early adopter discount if you sign-up for the Google Play Music All Access before September 15.