Google will soon start rolling out v5.4 of the Google Play Music app for Android and it brings with it several useful changes. One of them is the addition of offline radio feature that lets you cache radio stations within the app for offline playback. Just choose the 'Keep on device' option for a station to save it on to your device.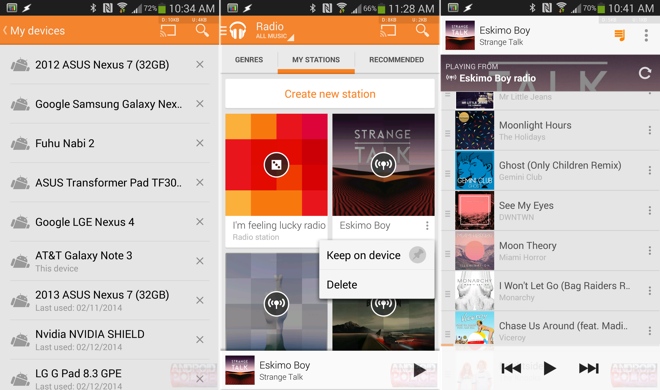 The Play Music app will also let you manage all your associated devices. The online service has a limit of 10 devices and to add more you need to deauthorize old ones, which previously had to be done through the web interface but can now be done from within the app itself.
Other changes are interface related, with things such as presence of a refresh button to re-sync your cloud content with your device, a bug fix to remove multiple Chromecasts from 'Connect to device' list, 'Play next' button to quickly add a track in your current playlist during playback, relocated cast button, relocated Now Playing bar in tracklist, additional options in sidebar and Shuffle option in the Listen Now menu.
The update hasn't started rolling out yet but Android Police has signed APKs for you to download from the link below.