Google's Play Store is now officially the largest app store with 1 million apps surpassing Apple's App Store, which has about 900,000 applications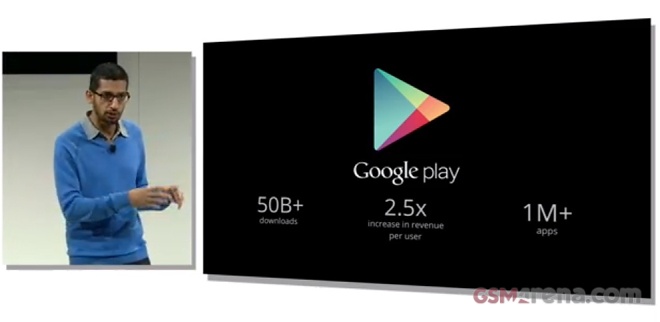 The news was brought by Sundar Pichai at the Android event earlier today. Google Play now has the largest collection of digital books, millions of songs and thousands of TV shows. And starting in August the repository will be getting a new Textbook category that should be appreciated by Android-rocking students.
Mr. Pichai also revealed that Google Play Store developers have increased their revenue 2,5 times in the last twelve months. Perhaps this also has a lot to do with the 50 billion app downloads milestone that was crossed recently.