App Annie, mobile app analyzer, has published its annual report containing some curious findings. The paper, named App Annie Index:2014 Retrospective, sheds light on the mobile app trends of the year.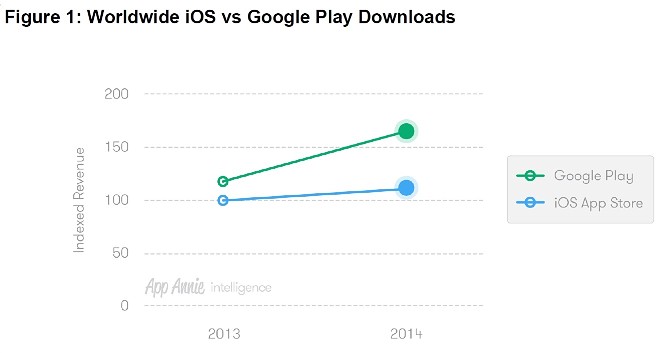 Chief among them is that Google is building on its lead over Apple when it comes to downloads, snatching 60% of the total number. In other words, Google Play store has registered close to 50% more app installations than the iOS App Store.
Apple shouldn't be all that worried, though, as it's firmly in the lead where it matters. The App Store generates a whopping 70% more revenue than its Android counterpart. Additionally, Apple's figures are up 55% in their own right. Google's two-fold increase in revenue is still notable, however. Mind you, no actual numbers have been provided in the research.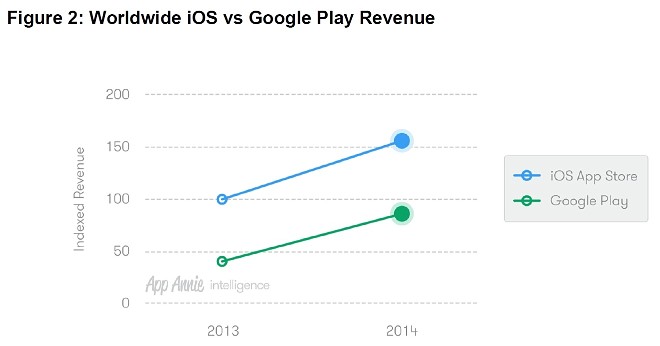 The report outlines other interesting trends as well. For example, the app store superpowers Japan, South Korea and the United States have witnessed a 10% growth in downloads, and more importantly, a huge 70% increase in revenue. In the BRIC group of Brazil, China, India and Russia, those growth numbers are 40% and 130% respectively, driven by Brazil's rise to global #2 on the Google Play store in number of downloads.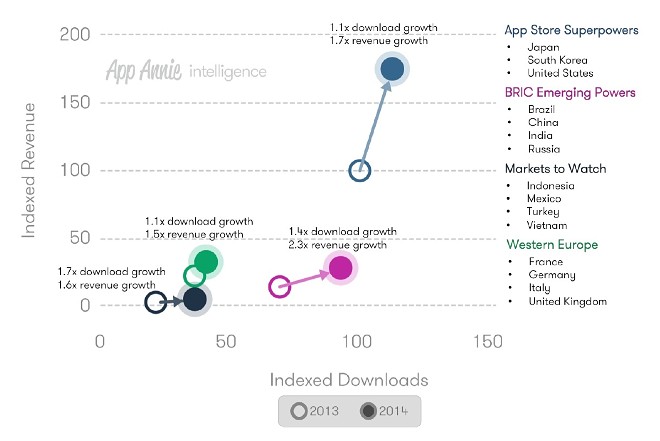 Another key area is what has become known as super casual gaming. Think Flappy Bird and other single-tap games that are there to fill short patches of free time. Such titles have snatched the monthly top spot in game downloads on 4 occasions this past year, for Android and iOS combined.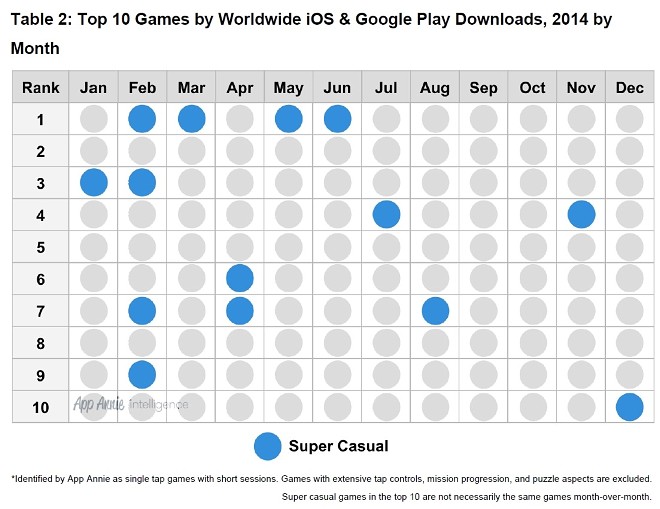 The 39-page report is available for download on App Annie's website, and features multiple charts and tables, revealing top apps distribution in key markets.