There's a new Android app in town from Google itself, and this one helps you understand what isn't working right in your mobile device – be it a phone or a tablet. Device Assist provides tips and "proactive troubleshooting" when it auto-detects possible issues.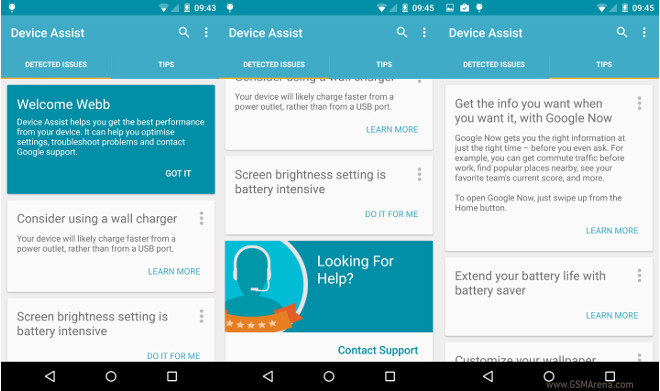 The downside here is that Device Assist is only offered for the Nexus line, Android One smartphones, and Google Play Edition devices – and only on Android 5.0 Lollipop.
So its scope is pretty limited, as not even all of the aforementioned phones and tablets run the latest version of Android yet. But they will soon, and when they do you'll be able to install Device Assist on them from the Play Store.
The app helps identify problems that might arise from your use of GPS, connectivity settings, battery options, and it gives you tips to explore new features and improve the performance of your device. For example, its main screen is where you'll find out that you're charging your phone with a slow USB charger, or that your current screen brightness setting is eating away at your battery. And if your device is a Nexus or Google Play Edition, then it also gives you access to live Google support.