Google has opened its first-ever brick-and-mortar store. Called the Google shop, the store (or "shop in shop" as the search giant is calling it) is located on London's Tottenham Court Road, within a store belonging to UK's largest consumer electronics retailer Currys PC World.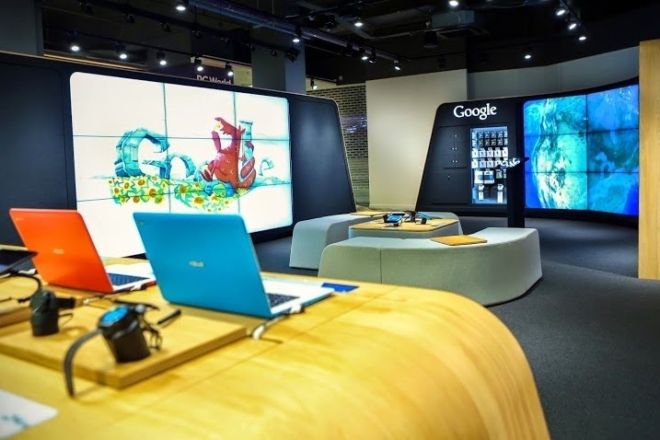 "The Google shop will offer customers the chance to sample Google's range of Android phones and tablets, Chromebook laptops and Chromecasts and learn about how they work together, from one device to the next, to make users' lives as seamless as possible," the Mountain View, California-based company said in a press release.
In addition, the company has set up a number of in-store experiences, for example, an immersive surround screen installation of Google Earth, a Doodle Wall where customers can paint their own Google logo, as well as a Chromecast Pod where they can enjoy services like Google Play Movies and YouTube.
The shop will also host regular classes and events, ranging from online security to the use of mobile devices, as well as offer Virtual Space Camps to teach children the basics of coding. Google says that it will open two more stores later on in the year in Currys PC World's Fulham and Thurrock Megastores.