Two Internet giants just opened their virtual storefronts in Brazil – Google brought Play with books and movies, while Amazon is offering digital books store. The basic Kindle reader will be going on sale soon too.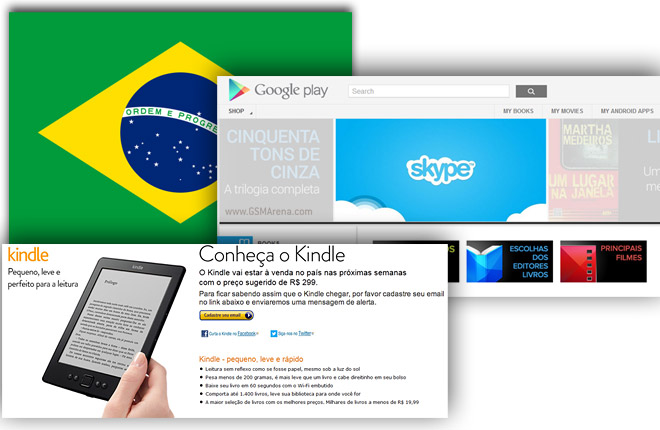 There is no exact launch date for the Kindle, but it should become available in a few weeks. It's priced R$300 (which equals $144, compared to $89 in the US). You can sign up to be notified when it goes on sale.
If you already have an e-reader, you can buy e-books from a large selection of 1.4 million books (13,000 are in Portuguese). If you don't have an e-reader, you can download the Kindle app to a computer, tablet or phone instead.
Google has made its book library available too, but unlike Amazon, it also offers movies and TV shows through Brazil's new Play Store (the links redirect to the Store for your country, so users outside of Brazil can't see it).