The Nexus 7 refresh introduced by Google yesterday is now up for preorder in the UK. Unfortunately the availability news isn't great with Britain residents having to wait until September to get the hot slate.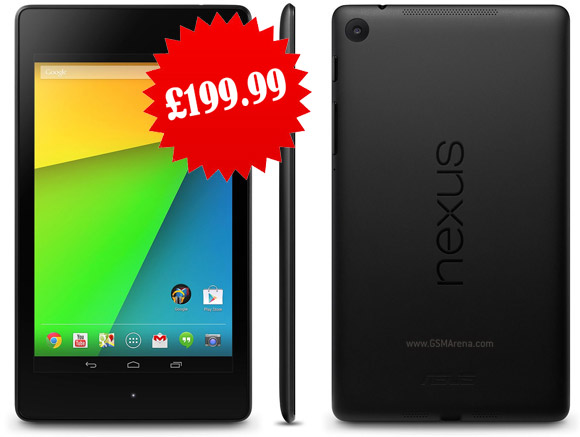 The tablet will be priced at £199.99 for the 16GB model, and £239.99 for the 32GB variant.
Models can be pre-purchased now from PC-World and Currys.
The exact shipment date is listed at September 13, and seeing as how both these retailers were launch partners for the original Nexus 7 last year, it's unlikely that this date will change. Unfortunately, neither of the models for sale offer LTE support, which is likely to be released at a later date.
The UK will be one of the second wave of countries to receive the new Nexus 7, alongside Germany, South Korea, Japan, Spain, Canada, France and Australia.
For more on the new Nexus 7 from Google, go here.