Just a few weeks after releasing it, Google has updated its Messenger app with the ability to allow you to choose your own colors for individual contacts, a feature requested by many. Earlier, the app used to do this automatically.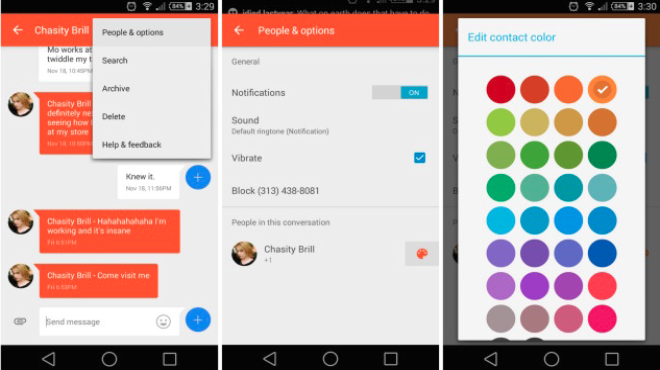 To access the feature, go to the "People and Options" button from the overflow menu and select the color you want to assign to the contact. In addition, the update also brings some Material Design related animations following complaints of a significant delay and lag in the old sliding animation.
The update is gradually rolling out so it may take a few days before it reaches everyone. Meanwhile, if you have yet to give the Google Messenger app a try, you can download and install it from Play Store — the app is supported on devices running Android 4.1, Jelly Bean, and above.