Google has updated its Maps application with a couple of new and interesting features as well as some bug fixes. You'll be pleased to know that the app will now warn you when you are about to navigate to a place that will be closed at your time of arrival.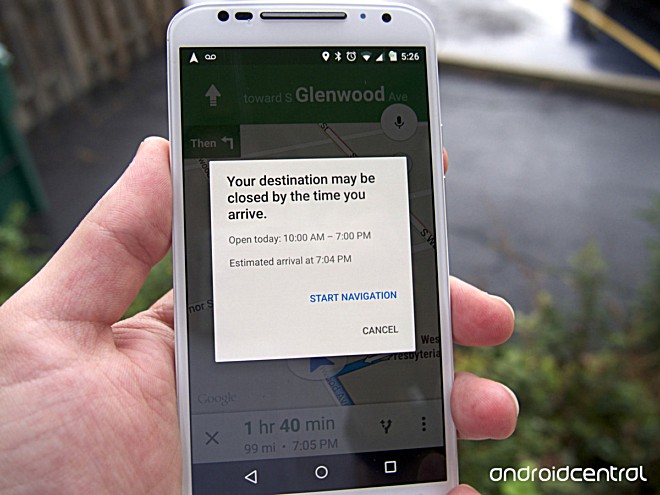 As clear from the screen-shot above, the app will also display the working hours of the establishment as well as your estimated time of arrival below the warning message.
In addition, the updated app now also shows car rental reservations from your Gmail when you search for 'my events'. The update is now available on Google Play.