Although the basic Google Maps service has been available in India for years now, some of the fancier features such as Navigation remained unavailable. That is, until now.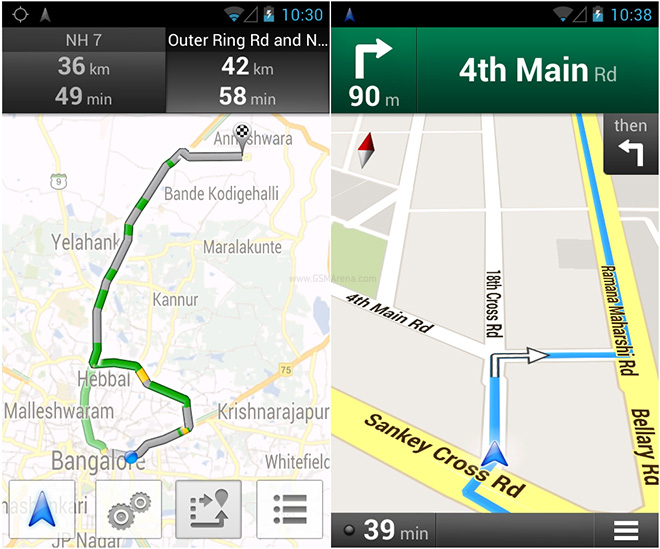 Google has now enabled the Navigation feature in India, which means now along with being able to get driving directions you will also have a voice reading them out so you can focus on the road instead of your phone's display.
Along with voice navigation, Google is also offering live traffic updates for major roads in six large Indian cities and their surrounding suburbs: Bengaluru, Mumbai, New Delhi, Chennai, Pune and Hyderabad. This feature is also available on the desktop version of Google Maps. As usual, it will use colors to indicate the intensity of the traffic so you can avoid the congested roads.
The feature is now live within the existing application (no need for an update) and can be used by anyone with Android 2.2 and above.