Google Maps is in league with some transit agencies in the US and Spain and Italy to give its users live updates and time tables right there on your PC or mobile device. They will tell you how long until your bus (train, etc.) will arrive at your stop.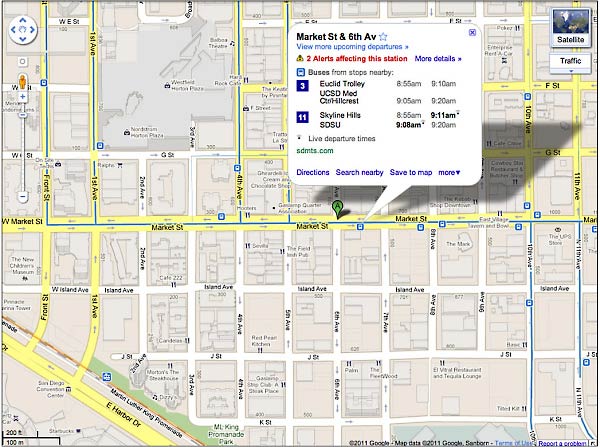 This is actually pretty cool and is already available with no updates whatsoever for desktop browsers and Android smartphones. The currently covered cities are Turin (Italy), Madrid, Boston, San Francisco, San Diego, Portland and Google says that's just the beginning.
The service will give you live arrival times for the public transport of your choice, which is very convenient because now you won't have to go and visit a separate web service for this information.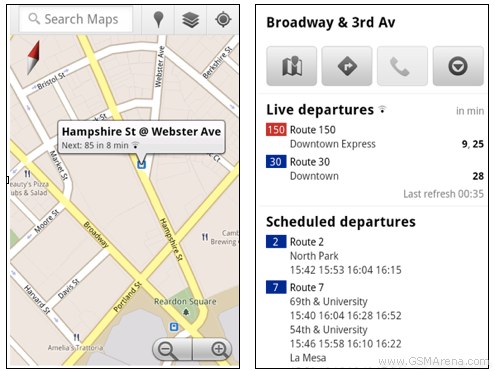 You'll also receive live alerts for any changes on the route, while you're looking for directions.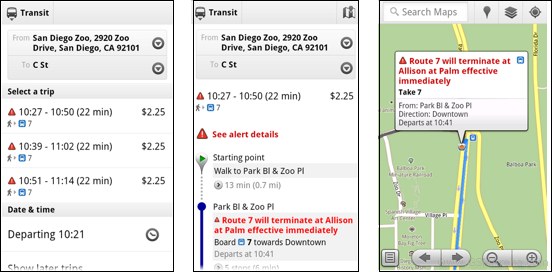 Also check out this video by Google on the cool new live transit service.