Nearly three months after releasing the much awaited Maps application for iOS, Google has finally released an update for it, which brings with it some useful new features.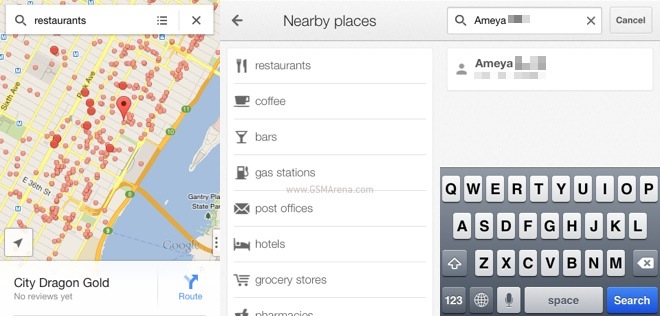 One of the key new features is the ability to search through your Google contacts. All you have to do is sign into your Google account and then just type the name of the contact into the search field. The app still gives preference to locations but if you wait a while the contact name will appear.
Google has also added quick search for local places by adding categories such as restaurants, bars, cafes, fuel stations, etc. Lastly, you can now choose between kilometers and miles as your preferred distance unit.
The update is now available in the App Store. Alternatively, you can get it from here. Unfortunately, there is still no iPad version of the app available.