The Google Maps Android App has been updated with several new features, including a scale bar ala the desktop version, as well as plus/minus buttons, which you can be visible on-screen.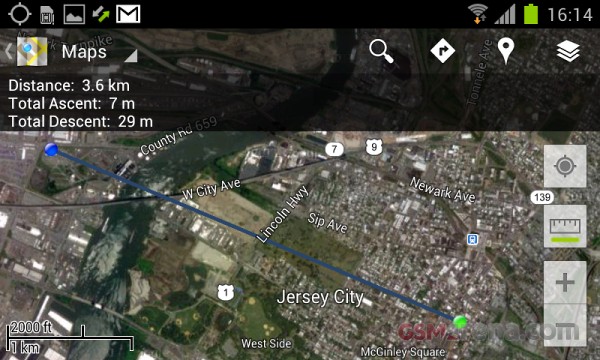 There's also a nifty new Labs tool, which allows you to see the elevation difference between two points.
The first two features need to be enabled from the settings menu in order to show up, while the measure tool can be accessed if you've enabled the relevant Labs feature. The scale bar cannot be adjusted like on the desktop version, but it does change based on your zoom level.
In case you're not familiar with them, the Labs feature in various Google applications allow you to access some nifty additional functionality, which is still being tested. Check out the new Google Maps version for Android here.