Google offer a growing number of in-house developed apps for their Android smartphone platform and they know that we, as users, expect a solid experience. We mentioned the improvements that came to the recent update of Google Goggles and now it's Maps' turn, for the second time this month.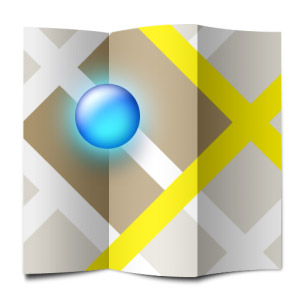 Google Maps version 5.5 rather than adding features, improves on its existing repertoire. For a start 'check in' and 'rate and review' buttons have appeared on any Places pages you might pull up. This basically gives you better integration of Latitude and its location logging, alongside quick review access, for when you want to make or break 'that place you were just at'.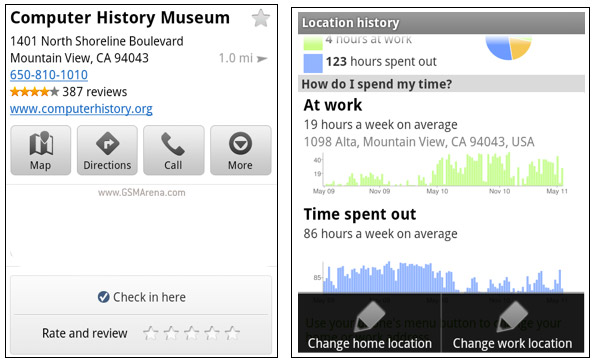 Other amendments include the ability to more easily change your work and home locations for when you want to track how much time you've spent at either from your location history. Finally (assuming you're in one of the 440-odd cities covered by the application), Maps' transit station pages have undergone a redesign to include upcoming scheduled departure times from various platforms and connecting lines information.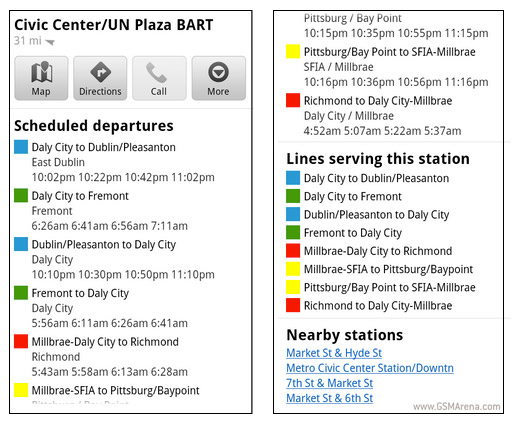 This update isn't going to change the face of mobile navigation, but it's nice to know that Google aren't getting complacent in their existing projects anytime soon. It's mainly a user experience update that will probably be a welcome addition to over 200 million users of Maps, around the world.
If you haven't got the latest update or want to grab it from your computer rather than your Android device, you can do so here. It only works on devices running Android 1.6 and up, just so you know. Don't get lost now.