Google Maps just keeps getting better, folks. The latest update of the popular service, version 5.7, brings a whole bunch of improvements, along with a shiny new feature for its users – Transit Navigation (Beta).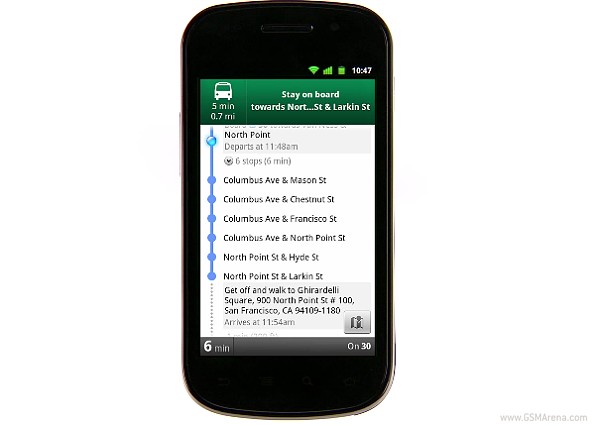 As the name of the brand new feature suggests, Transit Navigation helps you find your way in the public transportation networks of over 400 cities around the world. Think of it as "stop by stop" GPS navigation, as the people in Google call it.
Transit Navigation uses your location to determine your desired route. It also alerts you when it is time to make a transfer, or get off the bus or train which you are riding. It can work in the background, while you are using another app, and notify you in the status bar about your next step. We have a video for you to see how it works. Check it out below:
Along with the Transit Navigation, you will find updated directions and search suggest. There is also a photo viewer implemented for Place pages.
Google Maps 5.7 is already available for all Android 2.1+ devices. If you have already gotten it, feel free to tell us what do you think of its new features in the comments section below.