A few days ago, Google prematurely released the Google Keep service, only to pull it back down on the same day. For those who missed that, Google Keep is a note taking application for Android that syncs with your Google Drive account.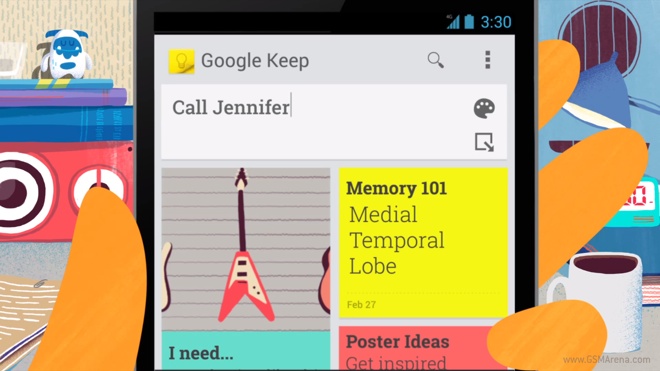 Now, the service has been officially announced in the form of the Google Keep app on the Play Store. It is a very basic note taking app meant for quickly jotting down your thoughts without any unnecessary frills. The most you can do here is set a color for your note to organize or identify them quickly and add a image from the camera. For some reason, you can't add images from the Gallery and can only attach camera images. You can also make quick lists and the app automatically puts items in a bullet point format.
You can access your notes from the Google Keep website as well. It also lets you create notes, which you can then access from the Android app. Interestingly, the web app lets you add any image you want to your note, unlike the Android app.
The Android app also comes with three widgets. A small one for quickly adding notes, a bigger one that also shows all your note and you can scroll through them within the widget and a third one for Android 4.2 users that you can put on the lockscreen.
The app is free and can be installed by devices running Android 4.0 and above.