Most of you surely remember project Loom – Google's amazing effort to bring internet connectivity to remote locations, through specialized balloons. This is just one of the company's numerous projects that aim to revolutionize the modern world and it is already making astounding progress. However, as it turns out, the tech giant has yet another ongoing endeavor, which could potentially hold the key to seamless internet access worldwide.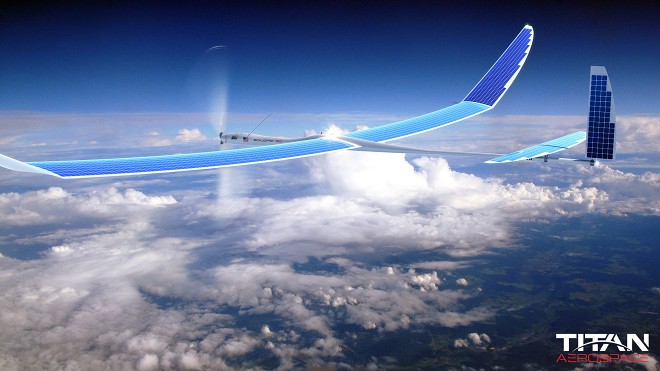 Back in 2014 Google acquired an Albuquerque-based company, called "Titan Aerospace", which specializes in designing and manufacturing unmanned aircrafts. Allegedly, the deal was sealed to snatch the company away from Facebook, which had set its sights on the business, but since then Google has definitely been making the most of its investment.
Titan has managed to design a clever super light, solar-powered drone, which Google aim to put to good use, aiding in project Loom's mission. The small aircraft is self-sufficient and can stay airborne for extended periods of time, while carrying all the necessary cargo to bring wireless internet access from above.
The two technologies look like a perfect match. The Loom balloons are definitely an ingenious concept and with ongoing development, they are only becoming better, but they do lack maneuverability and rely solely on wind currents to shift location. The titan drones solve this problem. Their nature makes them nimble and maneuverable – perfect for on-demand allocation to critical areas in times of emergency, for example.
In an interview at MWC today, Sundar Pichai, Senior VP and Google, commented on the new drone technology and how project Loom's future may lie in a close collaboration with Titan. He went on to comment, that Google's plans for the future of the technology also rely on striking deals with major internet carrier and providers across the world. If all goes according to plan Titan test flight could start in the next few months and this may well be the key to bringing reliable internet to developing countries and remote locations on Earth.