Ever since Google launched Hangouts, people have been waiting for the company to truly incorporate voice calling features into the app. There's been a way to use your Google Voice number (if you had one of those) to call people, but from now on things got a lot simpler. The requirement to have a Google Voice number is gone, basically.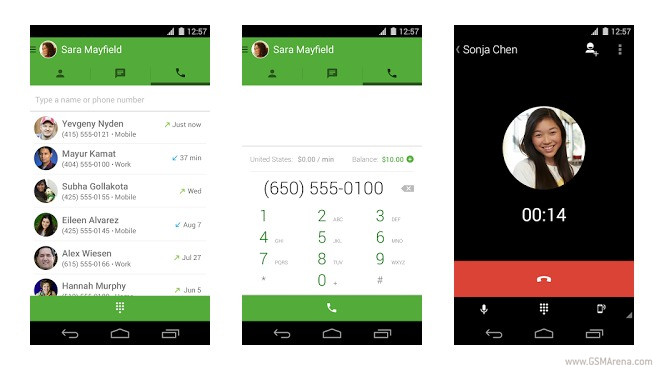 Rolling out during the next few days, an update to the Hangouts app for Android will let you call people for free – if they also use Hangouts, or if they're in the US or Canada. For those who use Hangouts on iOS or the Web, voice calls will be available the next time you open the app.
So not only is the voice calling ability free between users of the app – a la Skype or Viber, if you will – but you also get to call any phone number in the US and Canada for free. What's more, you can also use Hangouts to call phone numbers in other countries too. And while these won't be free, the rates are very competitive compared to the likes of Skype. Google's full list of calling rates can be found here.
On Android, after you update to Hangouts 2.3, you'll also need to install the Hangouts Dialer to turn on voice calls.
If you use Google Voice, that will also be integrated into the new Hangouts experience even more than before. When you'll call someone from Hangouts, the call will still come from your Google Voice number. You can also answer from Hangouts when someone calls you on that number. Sending and receiving of Google Voice SMS messages from the Hangouts app will also be supported, and voicemails will appear in Hangouts as part of your conversations. The Google Voice features will be activated a few days after the rollout of the new Hangouts app is completed.