The Google+ social network is growing steadily still and it has just welcomed iPad and iPod Touch users. Up until now the iOS app was only available to the iPhone, but the update that was just released fixed that. The bad news here is that iPad users are getting nothing more than an upscaled iPhone version that plainly isn't optimized for the bigger screen.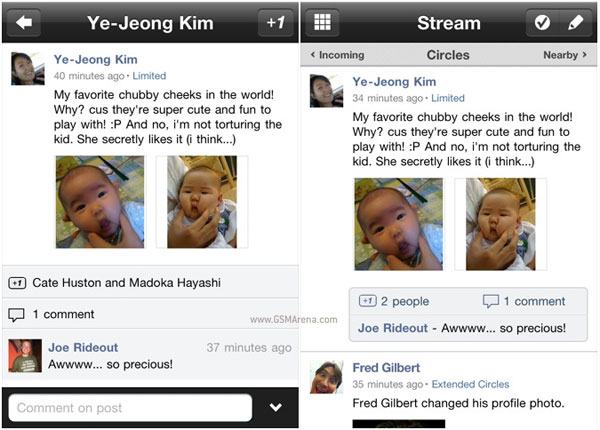 The update to the app also brings new Huddle settings, aggregated circle add notifications and last, but not least performance and stability improvements. Hangouts are still missing in the latest version, though.
Also the Google+ app is still unavailable in many parts of the world and some users have resorted to creating foreign (US, UK, etc.) iTunes accounts – which, let's face it, aren't the most convenient of things to do for a single app.
If you live in one of the chosen countries and wish to get the app just hit the source link below.
Comments are closed.