Google introduces a new way to track your personal usage by enabling you to view monthly usage statistics across various Google products.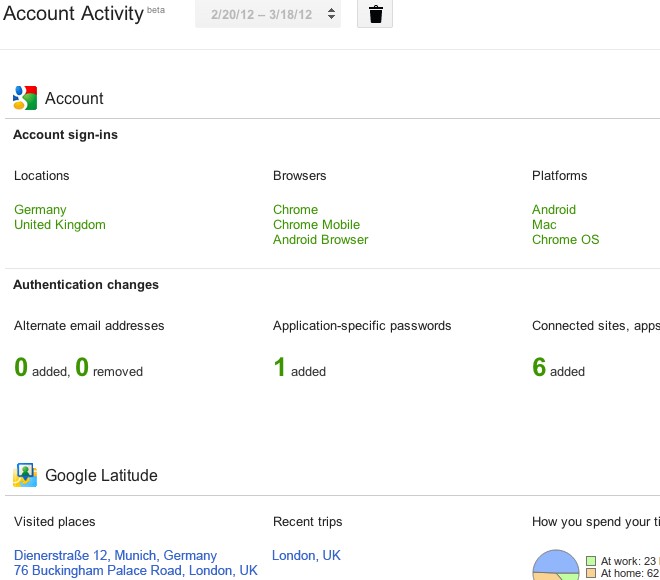 Some of the statistics tracked include account sign-in locations, email and search usage, as well as how often you use various platforms.
What can you use this for? Well, personal analytics allows you to observe trends in your behavior over a period of time, on which you can later perform analysis and even make predictions.
Google also says you can use this to observe any abnormal usage trends – such as logging in from areas you haven't been to – and quickly take measures to ensure your online security.
Google has planned to incorporate even more Google services in the coming months. If you'd like to check out the new (beta) Account Activity feature, you can opt-in by following this link.