Google Play Music as well as the All Access streaming feature are now available in the Czech Republic, Finland, Hungary, Liechtenstein, Netherlands, Russia and Switzerland.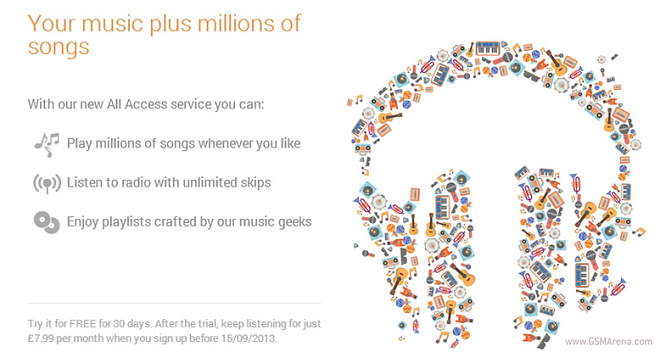 People living in those countries will be able to not only stream their favorite songs to their Android smartphones and tablets, but also buy songs and albums. The previous expansion of the service included more European countries such as Austria, Belgium, France, Ireland, Italy, Luxembourg, Portugal, Spain and United Kingdom. New Zealand also was considered worthy of Google Music's presence with the last wave.
Slowly but surely Google is expanding its Play Store content to as many countries as possible. While the search giant is going at a steady pace lately, bringing the waves closer to each other, there is still room for improvement and we hope Google kicks into an even higher gear in the following months.