Google has updated its Drive app for iOS. It now supports multiple accounts and printing.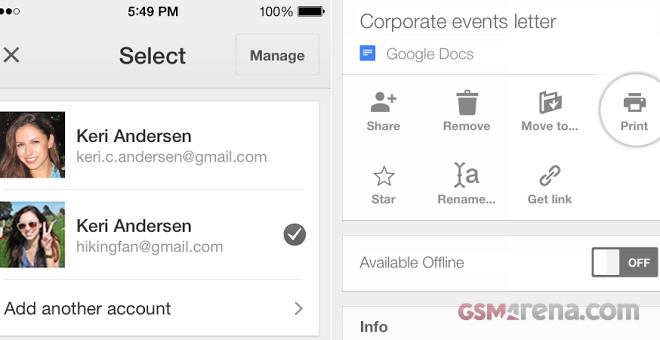 Lots of people were waiting Google to bring support for multiple accounts on Drive and it seems their request has been finally fulfilled.
The new Drive also supports printing via Apple's Air Print or Google's CloudPrint.
The update is already available in the App Store and in case you've turned off the automatic updates, now is the time to go to the App Store and get the new version.