If you are a Google Docs user you are probably enjoying all the upgrades the service has been getting recently. Last November Google added the mobile editor option, which greatly simplified working on those documents on the go and now they are expanding the language support.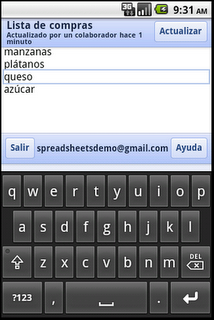 Until yesterday the only language supported by the Google Docs mobile editor was English and that limited the reach of the service to a certain extent. Not any more, though. 44 more languages have just been added, which should be enough to cover the vast majority of users out there.
You would still need an Android 2.2+ or iOS 3.0+ device to use the mobile editor though, so those of you hoping to get Google Docs mobile editor on another platform are in no luck just yet.