Today Google has posted an official list of features it will add to the Android Wear platform before 2014 ends. The company has also confirmed once again that all smartwatches running Android Wear will get the updates as soon as these are going to be ready.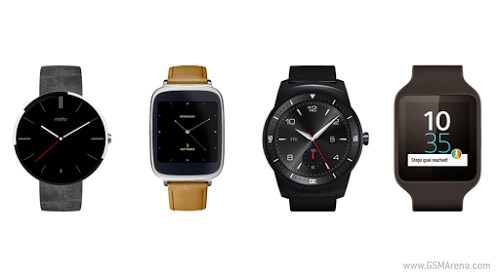 This is no surprise, as Google is pretty much in charge of the update process for Android Wear devices, looking to avoid the fragmentation situation that's persistent in its smartphone and tablet operating system.
The first update we should expect will bring with it support for offline music playback and GPS sensors. This will let you leave your phone at home when you go for a run, a walk, or a bike ride. You'll be able to listen to music stored on your watch via Bluetooth headphones, to which the wearable will connect directly, without the need for a smartphone intermediary.
If your Android Wear-powered smartwatch has a built-in GPS, then you'll be able to track your speed and distance covered by using that, and not your phone's GPS sensor.
The next update will let you download new watch faces, so you'll be able to customize the home screen of your watch. You'll see the information that you feel is most important to you, such as your calendar or the output from the different sensors in your watch. Undoubtedly, we'll get a lot of neat watch faces from many developers on Google Play after this feature gets added to the platform.