Google's smart HDMI stick Chromecast, which turns any HDMI-capable TV into a smart TV with streaming capabilities from Youtube, Netflix, Hulu, and Google Play movies among others, has become officially available outside of the US.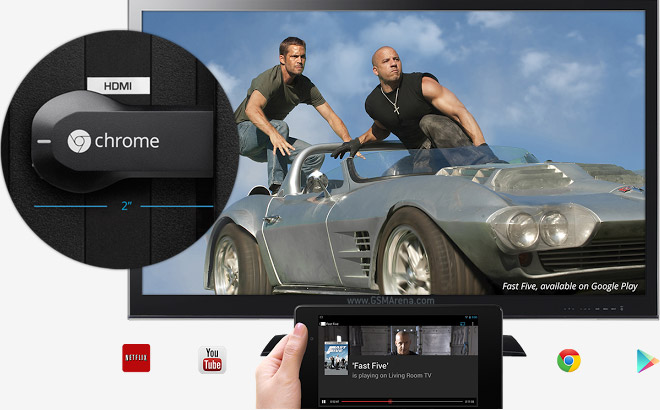 The device goes on sale today in the UK, Canada, France, Germany, Spain, Italy, the Netherlands, Norway, Sweden, Denmark and Finland, with localized streaming services for many of those countries.
Chromecast was outed last summer as a one-stop-shop for turning your TV into a portal between your smartphone, PC or tablet to your TV by streaming content from a plethora of online sources directly on your big screen.
Localized content from various retailers comes in the form of the BBC iPlayer app in the UK, TV Pluzz and SFR TV in France, and Watchever in Germany. Dan Taylor, head of BBC iPlayer, had this to say:
"I'm delighted that we've been able to add Chromecast support to BBC iPlayer, providing viewers with another convenient way of getting the BBC programmes they love to watch on demand on the biggest screen in the house."
The device, which launched for $35 in the US, is now available for £30, €35, and CA$39 in those respective regions from Google Play, Amazon, and other major retail outlets..