Google's Chrome Remote Desktop service is now available for Android devices. A dedicated app is now available to download in the Google Play store.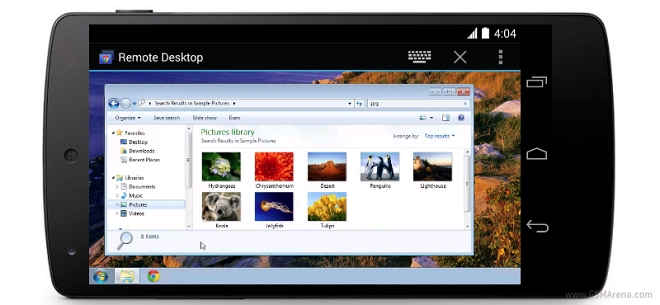 Setting up Chrome Remote Desktop on your Android device is easy. All you need to do is enable remote access on your Windows or Mac computer via an app in the Chrome Web Store. Once you launch the Android app on your mobile device, you tap the name of your computer and you are good to go.
Google plans to release Chrome Remote Desktop for iOS as well. The app will arrive later this year.
You can download Chrome Remote Desktop for Android by hitting the first source link below.