Google has released an update for the Chrome browser on iOS, which introduces interoperability with other Google apps installed on your device. Now, you can choose to open links in YouTube, Maps, Google+ and Drive applications. So, for example, you click on a location, you can now open it in the Maps app instead of within the browser.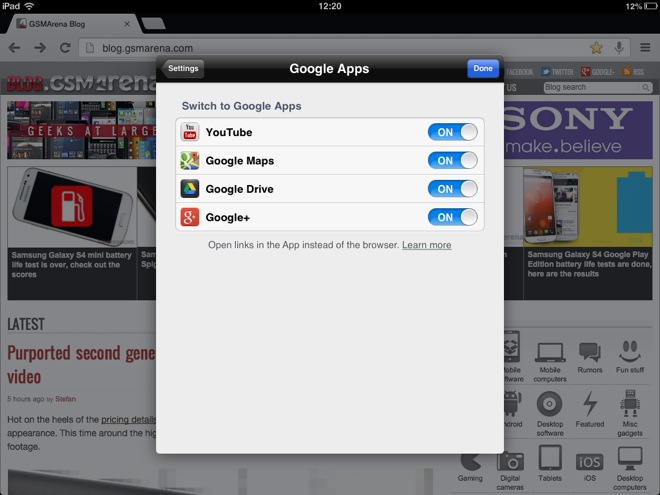 Other changes include improvements to voice search, fullscreen mode on iPad, access to browser history (which was shockingly absent until now) and a new data saving mode, which compresses pages to reduce bandwidth usage and page load times. Other than that there are the usual bug fixes and performance improvements.
You can download the updated version from the link below.