If you haven't noticed it already Google updated their desktop and mobile search engines with new outfit. Now it's easier than ever to sort, filter and organize your search results thanks to some new functionality docked on the left panel.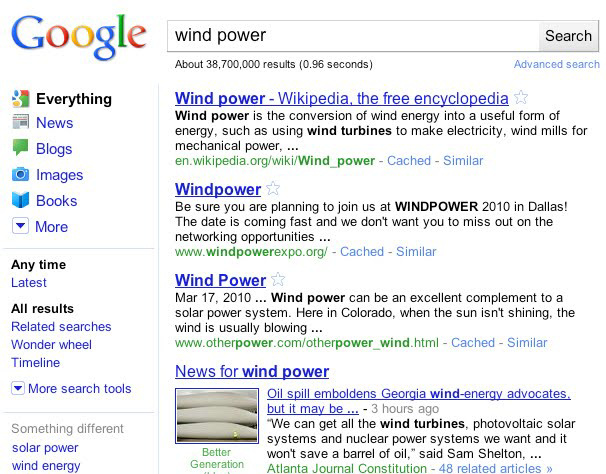 The desktop version of Google has now even more powerful left panel filled with new tools and smarter suggestions. Its functionality is based on the Universal Search, Search Options panel and Google Squared – features launched through the past three years.
The Universal Search takes up the top of the panel and allows you to filter your results by a specific type (images, books, news, etc.). Switching between different types is very fast as usual.
The next part of the panel is the Search Options. This powerful tool allows you different views of your results – page previews with thumbnails, sites with images, filter the shopping results or the translated ones.
Google Squared is available in Google Labs and helps you find and compare entities.
The overall look and the color palette have been slightly updated to give Google better and more modern outfit.
Here is a video explaining all the new features.
Google Mobile update is very similar to the desktop one. Opening the left panel you'll see the same search filters we mentioned before – fully functional universal search for different types (images, books, news, etc.), time interval filter and limited search options like the sites with images.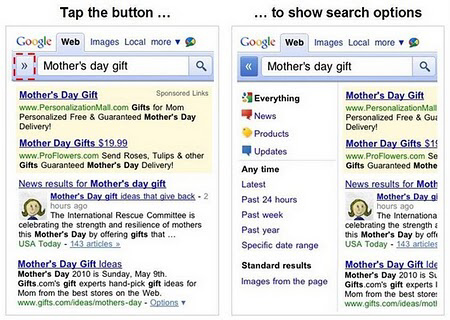 The new Google Mobile functions are available for iPhone OS and Android, but are still limited to the US only. Sigh!