Beginning today, Google added tweets to mobile search results. The new content will appear in the Google application, as well as on a mobile device's web browser.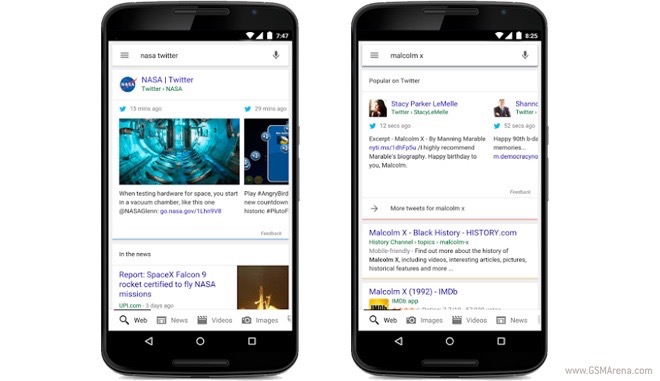 The new functionality will allow users to get real-time information about their searches. It will also allow Twitter and its millions of users to reach an even wider audience, especially in "relevant moments."
The new Google search functionality is available on the search giant's webpage in English, as well as its mobile apps for iOS and Android. Have you tried it yet?