Today Google has bought out Flutter, an emerging gesture recognition startup that relies on gestures caught by your webcam to control various applications on your computer.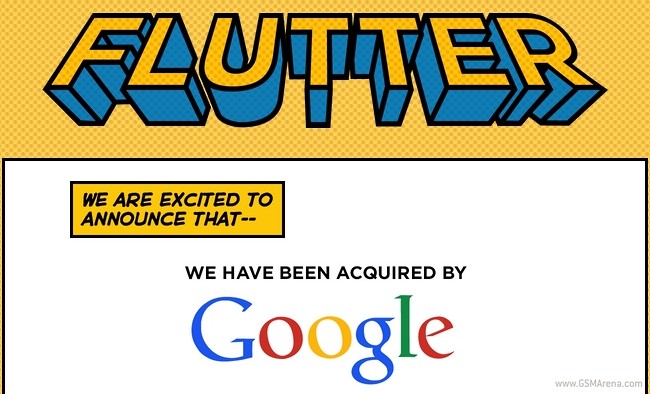 The acquisition opens up some interesting possibilities in the realm of mobile development for Android, as well as Google Glass.
Flutter can control numerous programs for both Windows and Mac, including Netflix and YouTube through its new Chrome extension. You simply hold up your hand within sight of your webcam.
It's unknown how much Google had to fork over for the acquisition, but considering Flutter gathered some $1.4 million in funding from various venture groups, it's likely pocket change for the search giant.
For more on Flutter, check out their homepage.