Apple doesn't offer gold iPhones, but there are specialized companies that will gold plate you one and sprinkle diamonds. The Apple Watch does come in gold, however that one is hugely expensive. Can those companies gild a relatively affordable version of the Watch?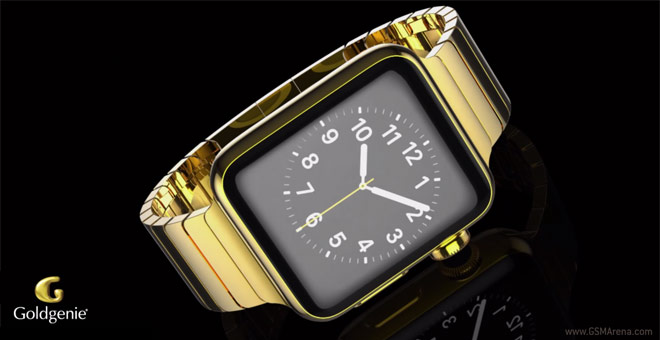 Of course they can!
Goldgenie already has a demo video of an upcoming 24K Gold Apple Watch, also available in Rose Gold and Platinum.
There's no pricing info but in the video it looks like a steel Watch with Link bracelet that goes for $999. There will be a premium for the 24K gold plating naturally, but we're still looking at a lot less than the 10 grand that Apple is charging for the Watch Edition.
Note that the Watch Edition case is solid 18K gold, while this one will be just plated with 24K gold. Still, the hardware inside is the same, including the iffy 18 hours of battery life.
And if the Apple Watch Edition is too cheap for you, Brikk can stick diamonds on it. The Lux Watch Standard has 0.5-0.6ct worth of diamonds, the Lux Watch Deluxe has 2-2.3ct and finally the Lux Watch Omni packs a whopping 11.3-12.3 ct.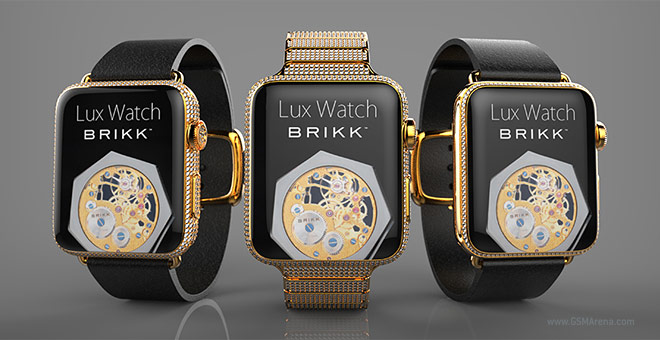 The Brikk Lux Watch will be available 4-6 weeks after the official launch of the Apple Watch.