Hot on the heels of yesterday's update to the Android version, Google announced that it will soon automatically display Gmail images in the body of the emails by default. The feature will be available on the web version of the email client, as well as its iOS and Android counterparts.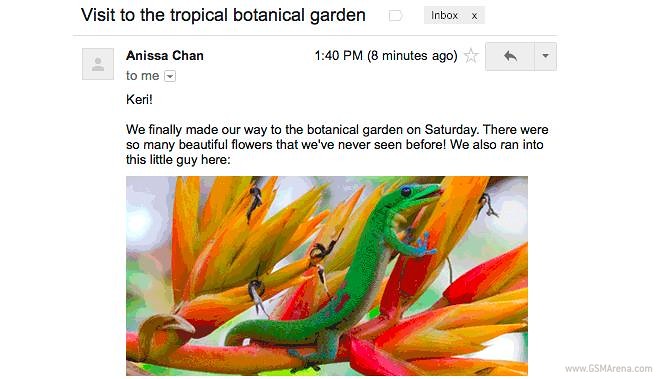 The new Gmail functionality is possible thanks to an improvement in the way Google handles images. Rather than serving them from their original host servers, Gmail will now process images through its own secure proxy servers.
The new feature means that the "display images below" link button is on the way out. Users however, will still have the option to not display external images if they wish – it will be available in the Gmail settings.
Google will begin rolling out the new functionality on the web version of Gmail first. Mobile apps will get the treatment in early 2014.