Google has updated the Gmail web interface to make it a bit easier to send photos that you take from your phone. This is only applicable to those who use the Auto Backup option on their Android or iOS devices.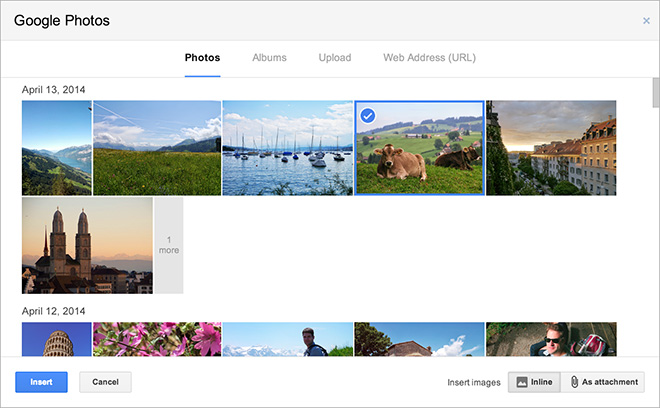 If you have the option enabled, the photos you take on your phone automatically get backed up to Google's servers. Now, you can just hit the 'Insert Photo' option in Gmail web to access all the photos that got uploaded from your phone. You can then mark and send them quickly over email. If you have organized your photos in folders, you can mark an entire folder and send it instead of individual images.
Gmail now also lets you adjust the size of the images within emails by letting you drag the corners of the images in the mail.
The new features will be rolling out on the web interface soon but you will need to enable Auto Backup within the Google+ app on your phone for it to work.