Google redesigned its popular email client in March with few new additions and tweaks. One of the notable changes was the new compose, which was available in your inbox as a pop-up window.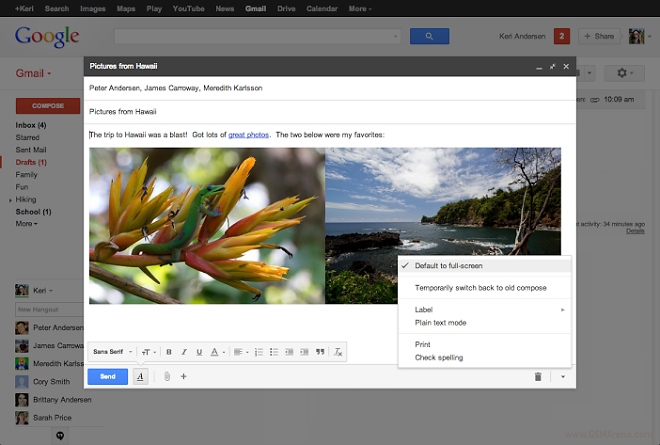 Now, Google has started to roll out a new full-screen compose window, which fills your entire display. The compose window can be switched to full-screen by clicking on the expand button in the top right or you can also set full-screen as your default by selecting default full-screen option in the more menu that can found in the bottom right.
Furthermore, the formatting toolbar will be on by default from now onwards. The full-screen option will be rolling out to everyone in the coming days.