Google has released a new update for the Gmail app for iOS. The latest version brings with a much requested feature: background refresh. This feature takes advantage of the new APIs in iOS 7 and will refresh and keep your inbox updated in the background, so when you launch the app it will be up to date.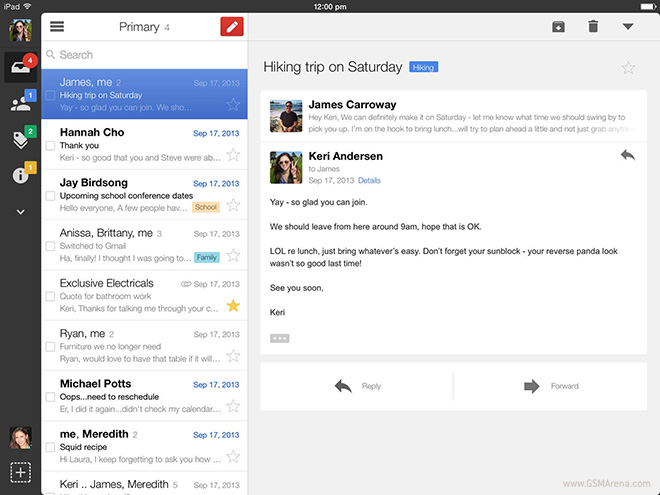 Another addition is one-click login. A lot of the Google apps on iOS have one-click login, which means when you log into one Google app, the other Google apps will just borrow that data and will allow you to login with just one click instead of having to sign in separately. With the latest Gmail update, you can now sign in immediately if you are already logged into other Google apps on your iPhone or iPad.
The update app is now available for download on the App Store.