After releasing the updated Gmail app for Android, Google has released an update for the iOS version of their popular mail app. Unlike the Android version, however, the iOS version is actually out on the store and can be downloaded right now.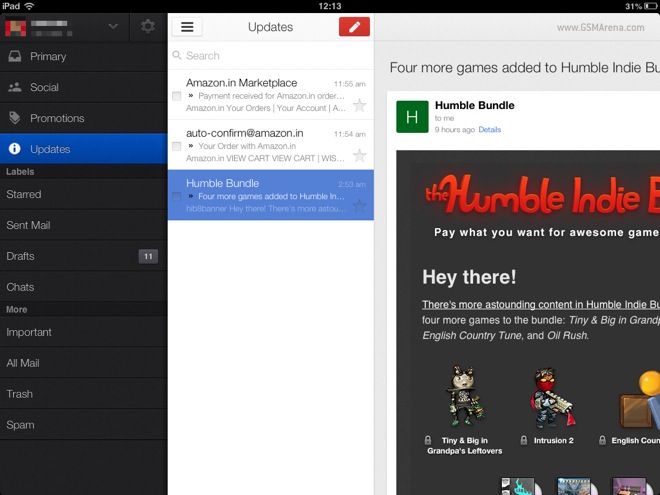 The big change here is the same as on the Android version. The Gmail app for iOS now supports categories in inbox, meaning you now have your mail sorted into Primary, Social, Promotions and Updates. Gmail automatically sorts your mail into the correct category by looking at their content.
Other than that, the new version is identical to the previous one. Unlike the Android app you don't get any UI changes or the addition of sender images next to the mail.
The updated Gmail for iOS is now out on the App Store and can be downloaded from the link below. It's strange, though, that iOS users are getting the new app before Android users. Google might want to look into this staged rollout business of theirs cause it's clearly not working out in the favor of their users.