Google has updated the Android version of the Gmail app and has added a very useful new feature for Jelly Bean users. As you may know, Jelly Bean features expanded notifications, which allows applications to integrate additional functionality within the notification screen, a feature the Gmail app now takes advantage of.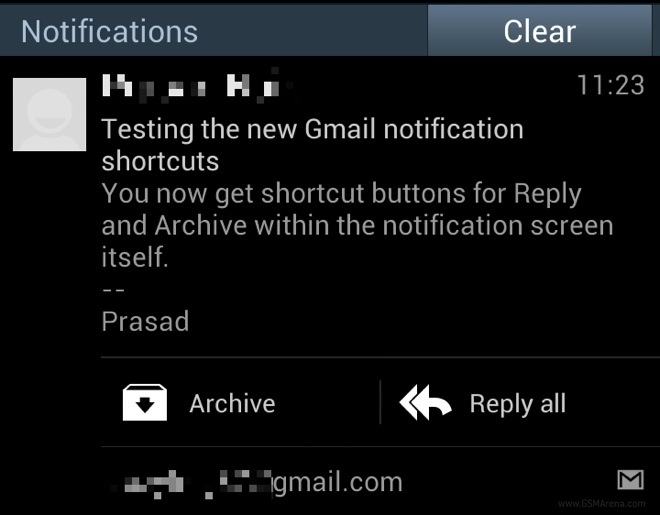 If you have a device running Jelly Bean, you will notice Gmail notifications now have a reply and archive button within the notification screen itself. This way, you don't have to launch the app to reply, for instance, and can do it from the notification screen directly. By default you see Reply all and Archive options but if you prefer you can switch from Archive to Delete.
Other changes, which are available from Android 4.0 Ice Cream Sandwich onwards include faster search experience, even when you are offline and the usual bug fixes and performance improvements. Android 2.2 and above devices also get new Labels API for third-party developers.