The Gmail app for iOS has received another update, which brings it to v2.1. One of the key new features in this update is that you can now move between mails simply by swiping horizontally on the screen. This functionality has existed in the Android version of the apps for a while now but only now has it made an appearance on iOS. The feature is only available on the iPhone, as on the iPad you can simply tap on the mail list on the side.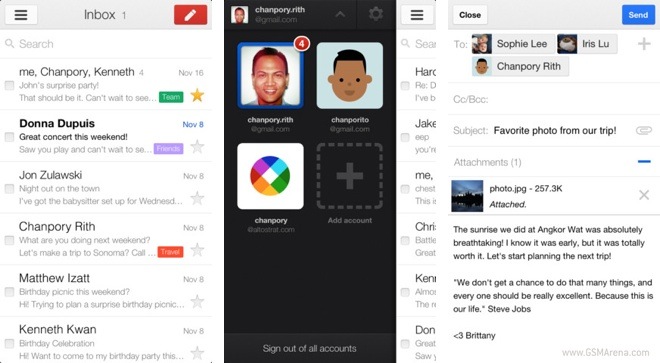 Another change in 2.1 is that you can now mark multiple mails in the inbox and then take a bulk action on them, including archive, delete or more from the action bar. This feature is available on the iPhone as well as the iPad.
To update the app, head to the App Store on your iOS device or you can download it for free from here.